About Sedona Ballet
Sedona Ballet continues to pursue the mission of showcasing world-class performing arts.
Contact Us
Sedona Ballet (formerly known as Sedona Chamber Ballet) continues to pursue the mission of showcasing world-class performing arts.
We spent the past year creating a strategic plan and creating new relationships in the world of professional dance to insure we could continue to provide world class dance live in Sedona.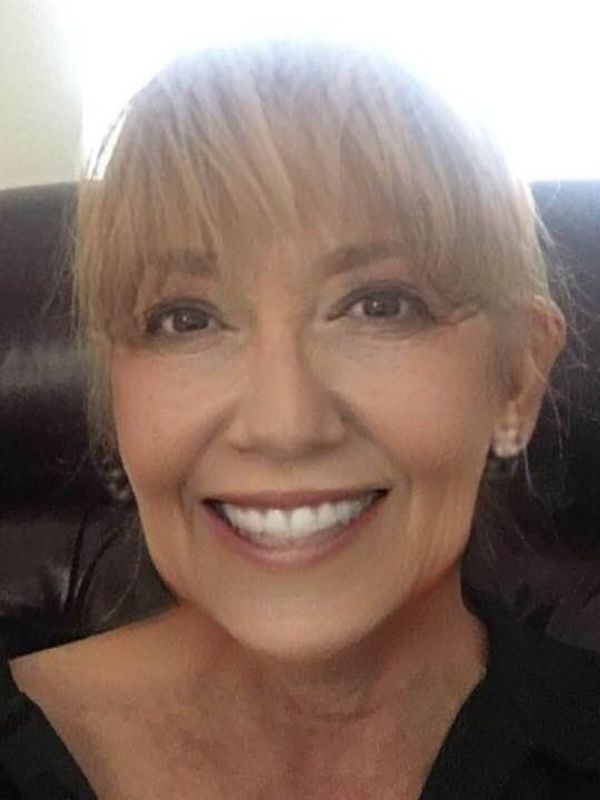 Winifred Muench brings to Sedona Ballet over 20 years of executive healthcare experience, most recently as a member of the corporate staff at the University of Pennsylvania (UP) as the executive responsible for Venture and Industry Relationships. She was instrumental in the development and implementation of an integrated continuum of health services.
Her years of healthcare leadership experience in the areas of business development and finance play a significant role in the successful management of the Sedona Chamber Ballet. She has also had first-hand experience in creating programs in communities for the disadvantaged and has extensive experience in developing community based geriatric services. During her years at UP, she was appointed a Fellow to UP's Institute on Aging, as well as a Fellow of the American College of Healthcare Executives. Her extensive corporate background allows her to sustain and strengthen the financial foundation and long-term sustainability of the Sedona Chamber Ballet
Similar to performing arts residencies, such as the Jacob's Pillow Dance Festival, the Vail International Dance and the Aspen Music and Summer Dance Festivals, Sedona Ballet envisions a Sedona Summer Dance, Choreography Music Retreat and Visual Arts Festival to be equally celebrated with worldwide recognition over time. To this end, Sedona Ballet and Christel Veraart are the proud founders of Reflections Festival, whose goal is to celebrate the very best in the performing & visual arts. We plan to be Arizona's annual performance celebration featuring master teachers, performers and emerging artists exploring contemporary life in light of world cultures & universal wisdom.
Phase I of Reflection Festival is a seven minute film that explores the theme of authenticity. The film "Merope" will be released in the early Spring of 2023 and we look forward to Phase II which will explore the theme of Nostalgia.
We are most proud that the Sedona Ballet has managed to bring world-class ballet and master classes to the Northern Arizona. We are grateful that the community has recognized the importance of our mission, and we are especially thankful to the City of Sedona for awarding us generous grants toward many of our past and present productions. The Arizona Community Foundation provided a grant to cover some of the costs to produce ABT Studio Company live in Sedona.We are thrilled that we have recently received funding from the Arizona Commission on the Arts and the Flinn Foundation for Phase One of the Reflections Festival. In addition, we acknowledge the generous support of the Eye Boutique of Sedona.
This level of support is critical for us to continue providing Northern Arizona with outstanding dance programs now and in the future. Additionally, we are extremely grateful to the Arabella Hotel for providing discounted rates to provide the necessary housing for our world-renowned dancers and to Mary Byrd for funding the cost of the hotel.
Of course, our success was only possible due to Phoenix Ballet's Slawomir Wozniak, Artistic Director, and Irena Wozniak, Ballet Mistress. Their combined artistic vision, breathtaking choreography, award-winning master-teaching, life-long passion for the ballet and commitment to sharing this level of dance in our community with the Nutcracker for five years have afforded Sedona and Northern Arizona audiences access to magnificent live dance productions. The Sedona Community is and will forever be thankful for their support of the Sedona Arts Community.
Importantly, the SCB relationship with American Ballet Theater Studio Company, Ballet Arizona Artist Relief Fund, the Phoenix Ballet, Dancing Earth, and the Louisville Ballet has had a meaningful impact on our local children, who are being afforded an opportunity to visualize the art of the possible. We are thrilled that several of Sedona youth now study professional dance or have become professional dancers.
Stay Tuned!
We need your continued support to produce the very best in dance in a rural community. Thank you for your donation!
Donate Now